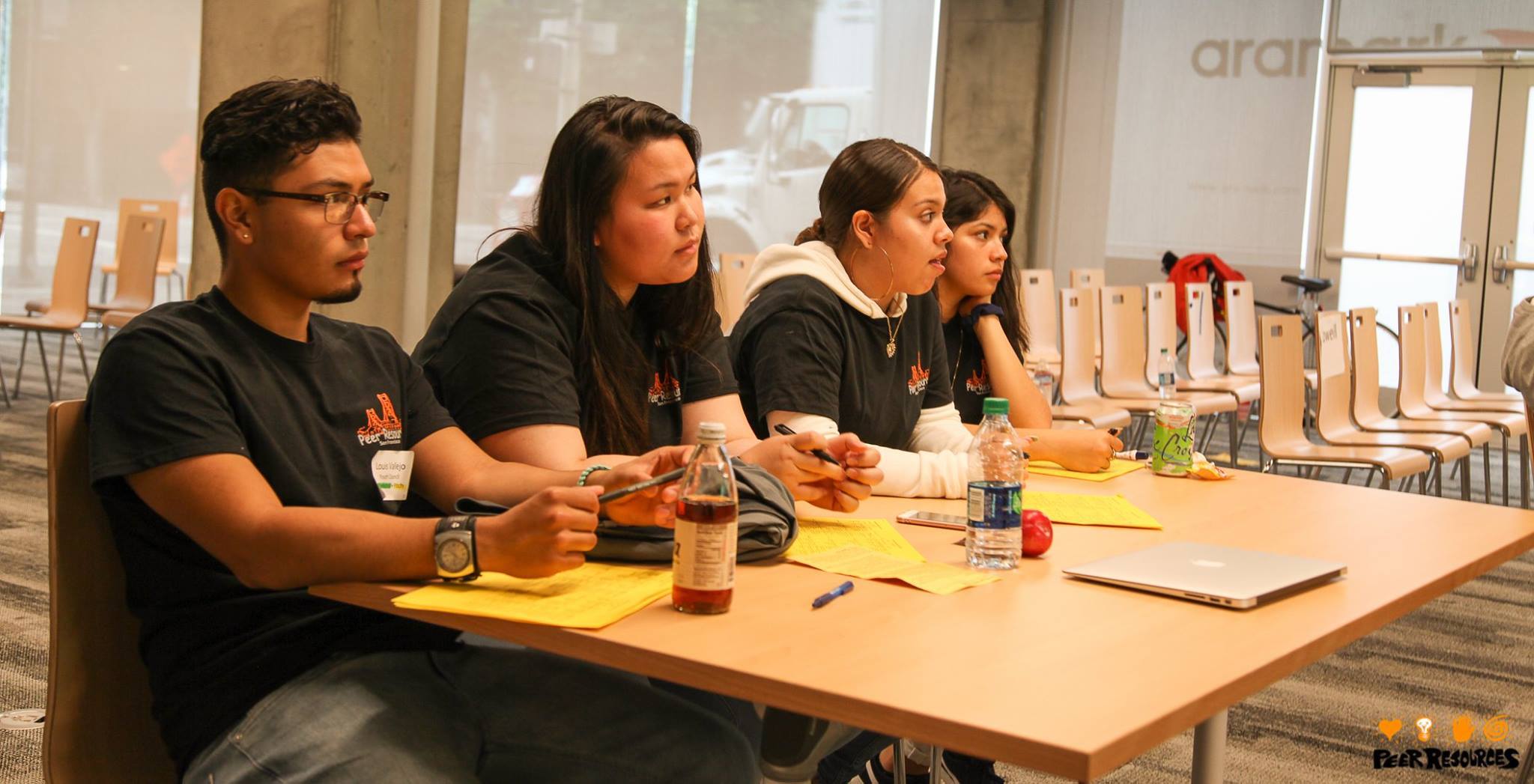 Peer Resources creates just change in our schools and communities through the leadership of young people supporting, training, and advocating for each other. Our goals are to empower youth as agents of change, and to transform schools into youth empowerment institutions.
Your support will allow low-income young people of color in our San Francisco public schools to see themselves as leaders, and build collective power across racial and social differences, in order to make long-lasting change in the community. We train over 700 Peer Leaders annually, and they serve 14,000 peers across San Francisco schools; Peer Leaders reach 1 of every 4 public school student in the city. As a result, 3 of every 4 Peer Leader now see themselves as role models who can make real change. What's more, 55% of our alumni go into careers in education, continuing to give back to the next generation.
Your donation gives an experience that changes a life and a whole community. Thank you for your support!
Donate via Credit Card or eCheck
San Francisco Peer Resources FAQ
Is my donation tax deductible?
Yes, we are a fiscally sponsored project of Community Initiatives, which is a public 501c3 organization recognized by the IRS. Your donation is tax-deductible to the fullest extent permissible by law.
WeDidIt FAQ
Is my donation and credit card info secure?
Yes, the security and confidentiality of your information is our highest priority. We will not sell, trade or share your personal information with anyone else, nor send donor mailings on behalf of other organizations, and we will only share personal information if you have given us specific permission to do so.
How do I know that my donation was made successfully?
You will receive an emailed receipt immediately after your donation is submitted and your credit card is processed. Your donation will also show up on your bank or card statement within 1-3 business days.
Do I get a receipt?
Yes, a receipt is sent to your email inbox once your donation is processed. Please be sure to keep a copy of your receipt for tax purposes. If you select a recurring donation, you will be sent an individual receipt each period when your donation is processed.
Is my donation private?
We will not share or sell a donor's personal information with anyone else, nor send donor mailings on behalf of other organizations.